Things to Avoid When Negotiating a Sale
Negotiating a sale can be tricky, especially if it's your first time. It is important to know what mistakes to avoid. It is beneficial to be polite and reasonable when setting expectations. Make sure to include payment options in your negotiation. Asking for more information is also helpful. Having a plan in place, having patience, and having a contingency plan are all essential when negotiating a sale.
Содержание: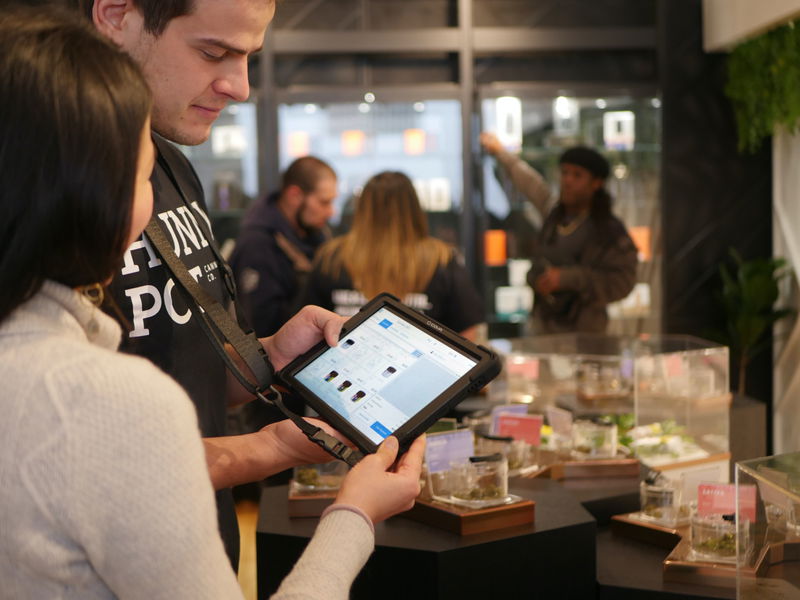 Do Your Due Diligence
Doing your due diligence is important before negotiating a sale. Make sure you have an understanding of the product or service you're looking for, and make sure to take the time to research the market to understand the average prices and terms you can expect.

Familiarize yourself with the company you are talking to, as this will help you make the best deal possible. Gather all the facts and numbers associated to the sale before you make an offer, including production cost, market value and any additional costs like shipping and taxes.

Ask questions that are relevant to you, such as payment terms, so you are better prepared to evaluate the deal.

Ultimately, equip yourself with as much information as possible to get the best possible outcome when it comes to buying or selling.
Вам нужен сайт?
Хотите создать сайт, но не знаете с чего начать? Наш конструктор сайтов - идеальное решение. Простая в использовании и с возможностью настройки в соответствии с потребностями вашего бизнеса, вы можете быстро получить профессиональный веб-сайт.
Maintain Professional Courtesy
Negotiating a sale requires both patience and effective communication skills. Professionalism and politeness are vital to get a satisfactory outcome. Concentrate on the other person's perspective and be prepared to make compromises.

Avoid using aggressive words, attacking the other person's character or using strong methods. Speak in a composed manner, only focus on the matter in discussion, and actively pay attention to their words.

By carrying out these tips, you will have a higher chance of success in any negotiation.
Include Payment Options
Negotiating a sale can be tricky and it is important to include payment options in the discussion so that both parties are perfectly clear about what payment options are available for the sale. It is best to provide payment options that will work for both parties, as it will make it easier for the other side to understand what you are comfortable with.

For example, you could suggest paying the full amount in cash, a part of the amount in cash and the rest in installments, or a bank transfer. Make sure that all payments are trackable, so both parties are aware of when the payments were made.

It is also important to agree on the timeline for the payments and all other associated details, such as refunds and possible late fees and penalty charges. Establishing a form of agreement that both sides are happy with will help ensure that the purchase goes as smoothly as possible.
Realistic Negotiation Outcomes
Negotiations should be conducted realistically and with a shared understanding from both sides. It is vital to create achievable objectives and remain open to compromise. Openness and truthfulness from both sides are essential for achieving an agreement that pleases both parties.

All limitations have to be taken into consideration in order to prevent any disagreements between the two sides. By making sure all relevant details have been accounted for, a successful sale through negotiation can be attained.
Seek Clarity Through Questions
Asking questions is essential in making decisions. It helps you see things clearly, understand the situation better and make the right decision.

Through questions, you can uncover risks and opportunities, and ensure you fully grasp the situation. Don't hesitate to ask plenty of questions.

Doing so will provide you with more information and help you decide wisely. Questions can show potential issues and result in more successful negotiations.

Once you have a better understanding of the situation, you can make the best decision. Questions are invaluable in any negotiation.

Prepare For the Negotiation
Before beginning any negotiation, it is essential to be well-informed and properly prepared. Do your homework and explore the particulars of the product, the service provided, and any market pricing which may apply.

Decide on a goal or objectives you'd like to see achieved, and keep in mind what you consider necessary for a successful outcome.

Think about not just the price, but also payment terms, delivery date and any other relevant details.

Set clear objectives and be willing to be flexible and negotiate - it is important to find a resolution that is beneficial to all parties involved.
Wait for the Right Timing
Negotiating a sale or deal is an important process that requires timing, patience, and understanding. In order to reach an agreement, both parties must consider their needs and listen to each other's points of view.

Rushing the agreement could lead to ineffective negotiations and conflict. To ensure the best outcome, it is important to communicate clearly and be willing to compromise.

Taking the time to fully consider the conversation and all its implications will help both sides to come to an amicable solution that benefits everyone involved.
Create a Backup Plan
Developing a comprehensive backup plan is vital to handle any surprises or emergencies. All the essential steps must be taken into account, from precautions against possible threats to strategies for tackling difficult circumstances.

Advanced planning of contingency steps and the necessary resources should not be neglected.

Additionally, always make sure to keep the plan flexible and refresh it regularly so you can be as prepared as possible for unforeseen conditions.
Итог
Negotiating a sale can be hard. Stay polite, have realistic expectations, ask for more information, prepare for the negotiation, have patience and devise a back-up plan to use when needed. All these things are necessary steps to take in order to make the process as smooth as possible.