How To Promote Your Music Online
Learn how to promote your music online if you are an aspiring artist, DJ, musician, or band
The Internet changed our world in such a deep and profound way there isn't an aspect of life unaffected by it. This is especially true when it comes to the music industry. Social networks and streaming services have redefined music and how we consume it, shattering the foundation on which it was built. It's a new age in music, and keeping up with the fast-changing times can be challenging to up and coming independent musicians.
There are far too many social networks, platforms, and apps for you to successfully cover them all. The big ones are oversaturated with new, sensationalist acts, making it harder for you to get heard. The niche platforms and networks, while less crowded, are too small to be your only jumping board to stardom.
Getting your name out there and gaining a following doesn't come easy, despite the fact that you have the Internet on your side. To achieve that, you need to plan smart and think outside the box. Here at SITE123, we share your love and passion towards music. Whether you're just venturing into the music industry or are a well-seasoned veteran, some tips and tricks on how and where to promote your music never hurt.
We've covered the best places for you to learn how to promote your music online, making succeeding in this unforgiving industry a little bit easier.
Содержание: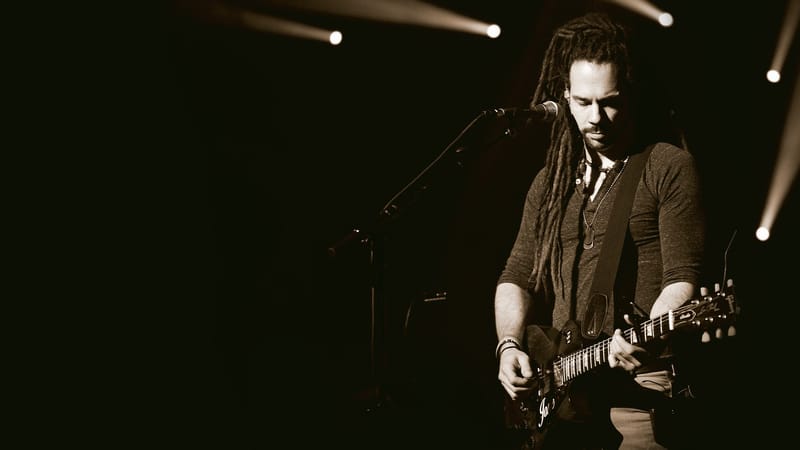 Create a Band Website with SITE123
Your online presence should always start with a professional, well-executed website. If you want to be taken seriously in the music industry, you must have a professional web page. it's the foundation on which you build your name in the music industry. Starting a website from scratch requires a lot of time and money, something not a lot of musicians can afford. Luckily, SITE123 is the fastest website building service out there, enabling you to create an amazing free website in just minutes. With layouts specially designed for bands and musicians, SITE123 takes all the guesswork out of creating a website. SITE123 music website Our layouts have an integrated player your fans can use to listen to your music. Upload photos and videos to add a visual element to your music. Announce concerts and performances and sell tickets in the "events" section of your website. To make your site a complete experience to your fans, we also offer seamless integration with third party apps such as Bandsintown and Soundcloud. SITE123 Best third party music apps Your music got media coverage you're proud about? Share it on your website. Add the link of the press reviews you got and it will show as an article page on your site. SITE123 also makes it easier to share stories with your fans. With just one click, create a blog that comes ready-made with "like" and "share" buttons, and make it easier for fans to hear and share what you have to say. Click here if you want to find out more about how to use our Musician Tools to promote your music.
Вам нужен сайт?
Хотите создать сайт, но не знаете с чего начать? Наш конструктор сайтов - идеальное решение. Простая в использовании и с возможностью настройки в соответствии с потребностями вашего бизнеса, вы можете быстро получить профессиональный веб-сайт.
Get your own Youtube channel
This video sharing network is the largest in the world and has over a billion users. With hundreds of millions of hours watched every day, it would be foolish not to take advantage of Youtube's enormous user base. Many world-star artists were first discovered via their Youtube channel - Justin Bieber, Ed Sheeran, The Weeknd and Shawn Mendez all managed to get their music heard on Youtube. Follow in their footsteps and create your own channel in just a few clicks. Upload high-quality videos or use winning artwork as a backdrop for your music. Youtube makes it easy to engage with your fans promote your music. Your videos can also get featured on the Trending page, which just might be the thing that will help you become a star.
Add your music to Last.fm
Since its creation in 2003, more than 100 billion tracks were listened to on Last.fm. This platform brings your favorite music services all together. Combining listening, watching and sharing, the platform's goal is to bring people closer to their music. Add your music to Last.fm to utilize the power of its extensive user base. Your music will be automatically grouped with other similar music and music from the same genre. Thanks to the advanced algorithms that customize the playlists to the user's personal preference, your music is surely going to be heard by your target audience. Last.fm also allows you to sell tracks, promote events and get featured in their blog posts.
Promote your music with Spotify
A music streaming service with over 100 monthly active users, Spotify is the place to be if you want to promote your music. Spotify allows its users to browse and listen to music by using parameters such as artist, album, genre, playlist, or record label. There probably isn't a recorded artist in the world that isn't on Spotify. So, take a leaf of out of their book and start uploading. Upload your album or group your tracks in a playlist. You can also use Spotify to stream your videos and engage with other artists in the same genre. What's great about Spotify is that you can create playlists with other artist's tracks that you love, and have other performers do the same with your music.
Say hello to Dozmia
If you've never heard of Dozmia, chances are both you and your music are missing out on an opportunity of a lifetime. Dozmia is a music streaming mobile app that delivers music to its users according to their current music taste. That means that all Dozmia users only listen to hand-picked tracks, playlists, and artists. We doubt you'll be able to find a better and more efficient way to reach your hyper-targeted audience. The fact that Dozmia is a mobile app is an added benefit. People who use their phones to stream music are more focused and dedicated to listening. So not only will you be able to reach your exact target audience, but that same audience will listen to your music with the care and dedication of true, diehard fans. Another great thing about Dozmia is that 50% of the advertising revenue is paid out in royalties. With the app being free, there's much more room for you to make a profit.
Focus on Apple Music
The very reason people get into the music industry is to be able to play in front of a live audience. There's something magical about watching people create music live. Platforms such as Bandsintown and SongKick know that and want to help artists reach their target audience and get heard. Bandsintown for your band website Bandsintown is specially made to help people discover touring bands and artists in their area. Apart from promoting tours and live performances, Bandsintown also enables fans to track their favorite acts. Get included in this incredibly engaging platform and promote your live performances to a local audience. You can integrate the Bandsintown app to your SITE123 website. That way, your fans won't have to leave your site to find out about your tour dates or buy tickets for your shows. Similar to Bandsintown, SongKick is a web platform and app that allows you to track and buy concert tickets. SongKick for your band website SongKick allows its users to create personalized concert alerts and sends out emails when their tracked bands and acts are performing nearby. SongKick users also enjoy perks such as priority ticket booking and all kinds of promo codes. Both of these platforms have their pros and cons. Promoting your music online isn't an easy task, and to get the most out of it, we suggest you get active on both of these platforms.
Don't forget about promoting your shows
Итог
Whether you're a novice in the music industry, or a well-seasoned pro, promoting your music online should be one of your top priorities. Start with a well-made, professional-looking website you can sell your music and merch from, and work your way up through some of the most popular and influential music streaming platforms online. We can't guarantee you'll reach global stardom, but you're bound to build a strong fan base that will make all of your efforts worthwhile.